1. I'm still working on my
blue project
.
2. You'll have to wait for the reveal.
3. But I promise it won't
take a year
to finish it.
4. I showered then braided my hair last night.
5. Today, I look like a "like totally 80's throwback."
6. Do you remember where you were when you heard about the space shuttle Challenger?
7. I have a new flavor of coffee to enjoy today.
8. It's called White Heather.
9. But, really, the flavor is butter toffee.
10. I'm in java heaven.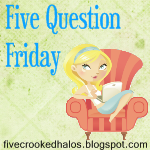 1. If you had $1,000 to donate to a charity, which would you choose?
Ohhh....probably a scholarship program for financially strapped individuals.
2. Snow days: Do you welcome them happily or are they a pain in your butt?
Um....both? At first, I think "yes! sleeping in!"
Then the boys are still up at 6 am.
And I think, "UGH!!! Really?!?!"
Then, I put on my big girl pants and my super-mommy hat and make up a schedule to get us through the day with the most fun/ least amount of angst.
3. What talent did you wish you had and why?
Ohhh...talent....how about the talent of being completely physically fit with very little effort.
How's that for a talent?!?!?
4. Are you a news, politics or celebrity gossip junkie?
YES! All of the above! Especially the first two. I'd love to say that I am totally beyond the celebrity gossip...but, I do get roped into watching those celebrity shows (i.e. TMZ).
But, I'm very astute at listening, watching, and reading just about anything I can get my hands on regarding politics, current events and the like. The more and more I read, the more I'm amazed at how skewed basic news channels are. I wish more people would take more of an interest...
5. What is your favorite "cocktail"? (Are you a beer person, a kiddie cocktail junkie, or perhaps your more the "Cosmo" kind?! Anything flies...doesn't hafta be alcoholic!)
Right now, it's White Heather coffee!!! Yum!